Download Lineage 2 Gracia part 2 game client
Introduction to Lineage 2 Gracia Part 2
Welcome fellow gamers! If you're here, you're probably already a fan of Lineage 2, or perhaps you've just stumbled upon one of the most legendary MMORPGs out there. Let's dive into its history and what Gracia Part 2 brings to the table.
The legacy of Lineage 2
Lineage 2, a world of mystique and adventure, has captured the hearts of many over the years. Since its inception, it's been a trailblazer in the MMORPG scene, setting the stage for immersive storytelling and epic battles.
What's new in Gracia Part 2?
Remember the adrenaline rush from Gracia Part 1? Gracia Part 2 cranks it up a notch! This expansion brings a myriad of new locations, missions, and challenges. Whether you're looking to conquer new territories or immerse yourself in extended lore, Gracia Part 2 has you covered.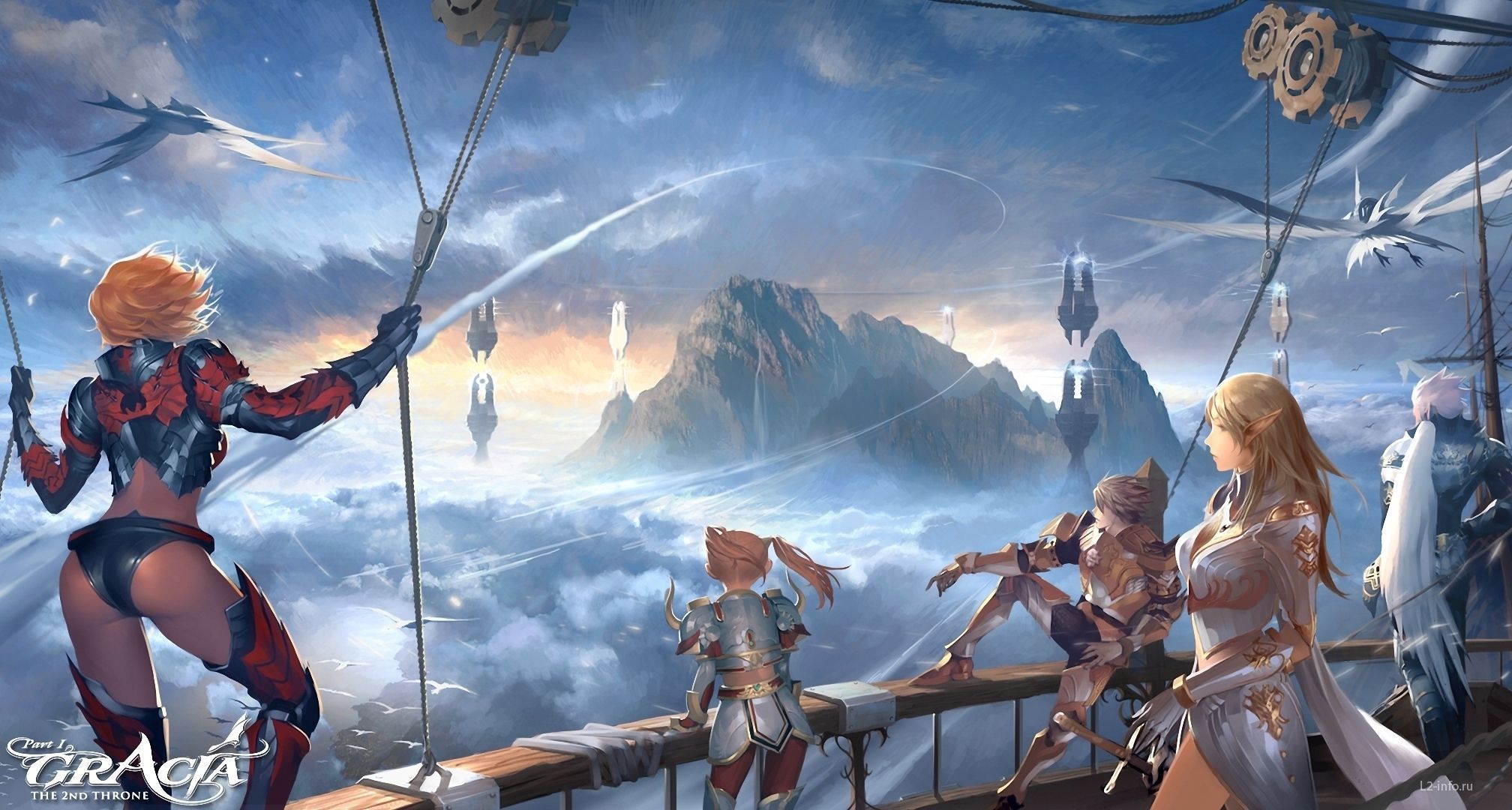 Why Download the Gracia Part 2 Game Client?
Intrigued about Gracia Part 2? Here's why you should dive right in!
Immersive gaming experience
Picture this: expansive landscapes, intricate quests, and formidable foes. Gracia Part 2 promises an experience that's a class apart, captivating your senses and challenging your skills.
Enhanced features and gameplay
Every gamer's dream? Consistent updates and revamps! Gracia Part 2 introduces a slew of enhanced features, ensuring a seamless gaming experience tailored for both veterans and newcomers.
Community-driven adventures
MMORPGs are as much about the community as the game itself. Engage with fellow adventurers, embark on epic quests, or simply share a laugh over a virtual campfire.
Steps to Download the Game Client
Ready to plunge into the world of Lineage 2 Gracia Part 2? Here's a step-by-step guide to get you started.
System requirements
Before you set sail, ensure your rig is up for the journey.
Minimum requirements
OS: Windows XP/Vista
RAM: 1GB
Graphics: NVIDIA GeForce 6600 GT
Recommended requirements
OS: Windows 10
RAM: 4GB
Graphics: NVIDIA GeForce GTX 1050
Finding a trusted source
There's nothing worse than a corrupt file or a sneaky virus. Always download the game client from official or trusted sources to avoid any hiccups.
Installation process
Once downloaded, run the executable and follow the on-screen prompts. Remember to allow the game through your firewall to ensure uninterrupted gameplay.
Tips for a Smoother Gameplay
Want to enhance your Gracia Part 2 experience? Here are a few pro tips!
In-game settings optimizations
Tweak graphics and audio settings to suit your preferences. Remember, balancing performance and visuals is key to a lag-free experience.
Joining player communities
Being part of a guild or community can massively enhance your gameplay. Share tips, form alliances, and conquer the world of Lineage 2 together!
Conclusion
Lineage 2 Gracia Part 2 isn't just another expansion; it's an experience, a journey. Whether you're a seasoned player or a newbie, Gracia Part 2 promises hours of thrilling gameplay and memories to cherish.
FAQs
Where can I download Lineage 2 Gracia Part 2?

Always opt for the official website or trusted sources to ensure a safe download.

Is Gracia Part 2 free?

While Lineage 2 has free-to-play versions, some expansions may come at a cost. Check the official site for details.

Can I play Gracia Part 2 without playing the previous expansions?

Yes, but having prior knowledge of the game's lore might enhance the experience.

What's the size of the game client?

The exact size may vary, but ensure you have at least 10GB free on your hard drive for a smooth installation.

Are there any age restrictions for the game?

Lineage 2 is rated for ages 13 and up. Ensure you meet the age criteria before diving in.